Cat
We have a great range of quality cat food, with the nutrition your cat deserves. There is a cat food for every life stage your cat is at, and with brands such as Advance, Catpro, Friskies, Hills Science diet, Kitekat, Royal Canin, Supercoat , Whiskas and more. We might be able to get a special brand in if required, Just give us a call and find out.
---
---



Advance Cat food -

ADVANCE CAT FOOD have great quality products, that your cat will love. From a complete balanced diet containing nutrients for growth and development in young kittens to a diet for your cat's total health & wellbeing, you can't go wrong. There are also special diet formulations to suit the needs of indoor cats, Overweight cats, Cats with dental problems and also cat's with Hairball problems.

For More infomation on ADVANCE CAT FOOD please visit their website on the link below.
http://www.advancepet.com.au/
---
---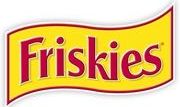 Friskies -
With a range of flavours, your cat is sure to fall in love with the goodness of tasty FRISKIES.
Flavourful, wholesome ingredients provide all the essential nutrients your cat needs, and the FRISKIES Steam Lock™ cooking process and DENTAL-ICIOUS formula ensures your cat receives all the goodness and care needed for a healthy coat, teeth and gums.
There's a FRISKIES for every life stage - kittens, adult cats and seniors.
Plus, special formulations to suit the needs of indoor cats and cats that are overweight.
For more infomation on FRISKIES, please visit:
http://www.purina.com.au/friskies/
---
---
Hills Science Diet -
Precisely balanced nutrition suited for Cats at any life stage, providing a gourmet range that your cat will love. Plus, there are also special formulations to suit the needs of Cat's with Hairball & dental problems, overweight cat's and indoor cats.
For More Infomation on Hills Science Diet Please visit their website:
http://www.hillspet.com.au/en-au/products/science-diet.html
---
---